Vanessa Pham is slain
June 27, 2010
Police find the body of Vanessa Pham in a white Scion hatchback, saying she had been stabbed multiple times.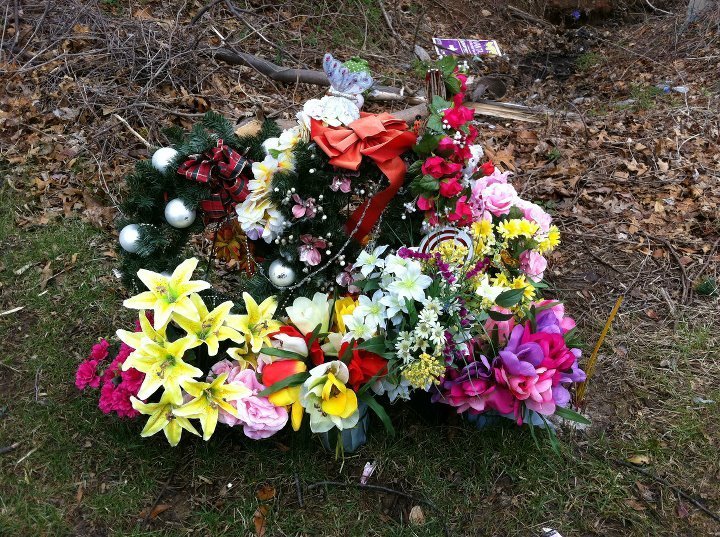 Body Identified
June 28, 2010
Fairfax police identify Vanessa Pham, a 19-year-old Northern Virginia native, as the victim in the slaying.
Body found in ditch identified; N.Va. woman had been stabbed
No motive in slaying
July 1, 2010
Police say the fatal stabbing of Pham appears to be a slaying by a stranger.
Va. student's fatal stabbing leaves Fairfax police with no suspect or motive
Pham seen in video
July 7, 2010

A collection of surveillance videos released by Fairfax County police show Pham's Scion hatchback entering the Fairfax Plaza shopping center on Gallows Road, then leaving just 10 minutes before she was found stabbed to death a short distance away. Pham in video minutes before she was found
Bench Dedication
Dec 27, 2010
Friends and family gather to dedicate a bench in Pham's honor at the Vienna Town Green six months after the slaying.
Anniversary of Va. teen's murder marked
Blanco Garcia arrested
Dec 13, 2010
Julio Miguel Blanco Garcia, 27, of Falls Church is arrested at a Vienna construction site after an analysis of forensic evidence tied him to the slaying.
Man arrested in 2010 fatal stabbing of Falls Church woman
DNA leads to suspect
Dec 13, 2012
Fairfax County police release few details about suspect Julio Miguel Blanco Garcia, what led them to him, or how and why he allegedly took the life of Pham.
DNA leads police to Vanessa Pham murder suspect
Lt. Col. James A. Morris announces the arrest of Julio Miguel Blanco-Garcia on Thursday, Dec. 13, 2012. (Tracy A. Woodward/The Washington Post)
Fingerprint match
Dec 18, 2012
According to a search warrant, a fingerprint match led police to arrest a suspect in the slaying of Pham after it had gone unsolved for 2 1/2 years.
Fingerprint match led to suspect in 2010 slaying of 19-year-old Falls Church woman
Suspect tracked police probe
January 10, 2013
For more than two years, detectives searched for Pham's killer, but the alleged murderer was tracking them, too, according to a search warrant.
Suspect in murder of Falls Church woman was tracking probe, according to warrant
Judge allows cameras
July 26, 2013
Fairfax County Circuit Court Judge Jane Marum Roush grants a motion by local news media to place a video and a still camera in the back of the room for the murder trial of Blanco Garcia.
Fairfax judge allows cameras in a trial for the first time since 1994
Blanco Garcia guilty of first-degree murder
August 22, 2013
A Fairfax County jury convicted Blanco Garcia of first-degree murder in the killing of Pham.
Man convicted of first-degree murder in Vanessa Pham killing
Sentenced to 49 years
November 15, 2013
Blanco Garcia is sentenced to 49 years in prison in the killing of Pham.